About Us
Stretchtex is a fabric innovator with ISO 9002 and Okeotex Standard 100 accredited products.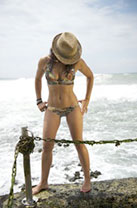 Stretchtex International Fabrics supply a range of swim and sportswear fabrics to many leading brands around the world.
In our field of expertise we are market leaders and are continually developing new products to maintain our leadership. We have highly experienced staff who keep abreast of technological advances in the development of new yarns and fibres.
Stretchtex International Fabrics
was established in 1965 by Harry Barber.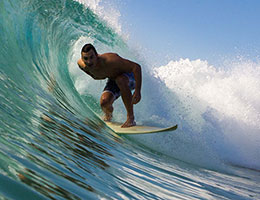 We have the ability to develop fabric according to our customers requirements. We conform to international standards and have the Oeko-Tex Standard 100 accreditation.
UPF TESTING COMPLIES WITH AU/NZS 4399:1996 STANDARD
We have an exacting quality control system that is in place through the manufacturing process. We are a small enough to ensure that all customers receive personalised service.
Supplier to:

Chlorine Resistant and Fabric Endurance Swimwear Range

Range for 2006 Commonwealth Games

Suppliers of fabrics to the Beijing Olympic Games 2008
Our depth of experience brings unequalled expertise to fabrics and customer service. We have provided the industry with several new concepts.
Our customers can be assured of personalised service at all times. These include Chloroban™, which are the world leaders in chlorine resistant swimwear fabrics.